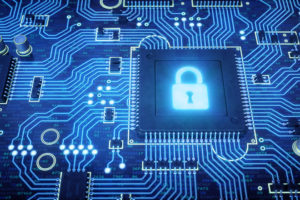 Ideally suited for the billions of devices (e.g., microcontrollers, ASICs, FPGAs, and sensors) headed for the IoT, our quantum-resistant cryptographic constructions are smaller, faster, and more energy-efficient than today's commercially available platforms.
Walnut Digital Signature AlgorithmTM
Provides integrity, authentication, and non-repudiation between parties such as IoT devices and other endpoints
Key features and deliverables:

Synthesizable RTL — In Verilog and VHDL
Simulation and synthesis scripts — Automation for easy evaluation and implementation
Test vectors — Facilitates rapid testing
Verification and regression suites — Full test coverage to ensure design integrity
Executable C models — Verifies correct output from IP core
Cryptographic keys — To exercise both the hardware core and the C models
Interfaces — For Cortex-M0, 8051, and core processor blocks on FPGAs

Documentation — Download Walnut DSA Product Overview
Preparing for a post-quantum world: Concerns over the security threats of quantum computing having been growing such that the National Institute of Standards and Technology (NIST) has initiated a process to solicit, evaluate and standardize quantum-resistant, public key, cryptographic methods. In response to NIST's call for solutions, SecureRF has submitted WalnutDSA, which is resistant to known quantum attacks. More details about the NIST project and WalnutDSA as a potential solution can be found here.
Ironwood Key Agreement ProtocolTM
Future-proof, Diffie-Hellman-like authentication protocol that is optimized for cost and power
Key features and deliverables:

Synthesizable RTL — In Verilog
Simulation and synthesis scripts — Automation for easy evaluation and implementation
Test vectors — Facilitates rapid testing
Verification and regression suites — Full test coverage to ensure design integrity
Executable C models — Verifies correct output from IP core
Cryptographic keys — To exercise both the hardware core and the C models
Interfaces — For Cortex-M0, 8051, and core processor blocks on FPGAs
Documentation and design support — For smooth implementation
Gate count as implemented in a 65-nm CMOS process: 20,000 typical gate utilization
Cycle count to compute shared secret at 128-bit security level: < 10,000 cycles
FPGA resource utilization, Xilinx xc7z010 — Slice LUTs: 7,122; Slice Registers: 2,324

Documentation —Download Ironwood KAP Product Overview
Hickory Hash FunctionTM
Quantum-resistant cryptographic hash function ideal for constrained implementations
Many-to-one function, but it is computationally infeasible to find two inputs that result in the same output
Reuse the underlying engine to save silicon or code space