Veridify Security and Codasip collaborate globally to provide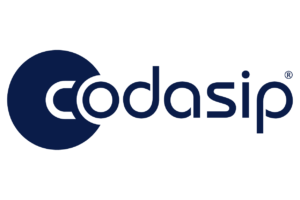 innovative security solutions for Codasip's low power embedded cores. Most recently, the companies have partnered to provide secure boot functionality for the Codasip Low Power Embedded RISC-V processors.
Codasip delivers leading-edge RISC-V processor IP and high-level processor design tools, providing IC designers with all the advantages of the RISC-V open ISA, along with the unique ability to customize the processor IP. As a founding member of RISC-V International and a long-term supplier of LLVM and GNU-based processor solutions, Codasip is committed to open standards for embedded and application processors. Formed in 2014 and headquartered in Munich, Germany, Codasip currently has R&D centers in Europe and sales representatives worldwide.
Veridify Security's software-based tools and solutions address security for the smallest 8-bit, 16-bit, and 32-bit connected processors, MCUs, and FPGAs and support a wide range of processor architectures including RISC-V.
Learn more:
Codasip to Offer Secure Boot Solutions with Veridify Tools
Veridify Security Company Overview
Codasip and SecureRF Demonstrate RISC-V Compliant Codix IP