IoT Device Ownership Management and Security Made Simple
Everyday there are millions of devices that enter the IoT that contain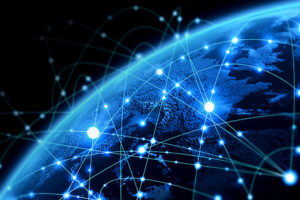 a processor that must be maintained, monitored and securely managed. Not every processor can connect to a cloud or network service and many are without a user interface which makes security, ownership and maintenance complex, costly and in some cases impossible, until now.
With the DOMETM platform, every processor and device has its own embedded blockchain pedigree which allows owners to establish proof of ownership without the need for a pervasive network or cloud connection.  DOME is a zero-touch solution that enables device-level security management, firmware updates and ownership transfer that is simple, cost-effective and fast.
The DOME platform enables:
A comprehensive solution to manage secure devices from birth
One-way and mutual authentication
Easy management and transfer of device ownership
No need for pervasive network or cloud connection
A solution for "Last Mile" key management problem
In-field key and firmware updates
Implementation in software or hardware
Support for wide range of processors
DOME is uniquely suited for a broad range of secure supply chain applications where trusted ownership, identity, authentication, and data protection are a must including industrial IoT, smart grid, automotive, medical devices and more.
How it Works
DOME Product Brochure
DOME Platform White Paper
DOME Building Automation Use Case
Future-Proof Security for Building Automation Systems Solutions Brief (joint with Intel)
In the News
Veridify Security's DOME™ Client Library Achieves PSA Certified Level 1 Accreditation
SecureRF Unveils DOME: A Device Ownership Management and Enrollment Platform
Learn More
Contact us to learn how DOME can simplify onboarding and managing your IoT processors and devices.