Whitepaper:
Future-Proof Security for Building Automation Systems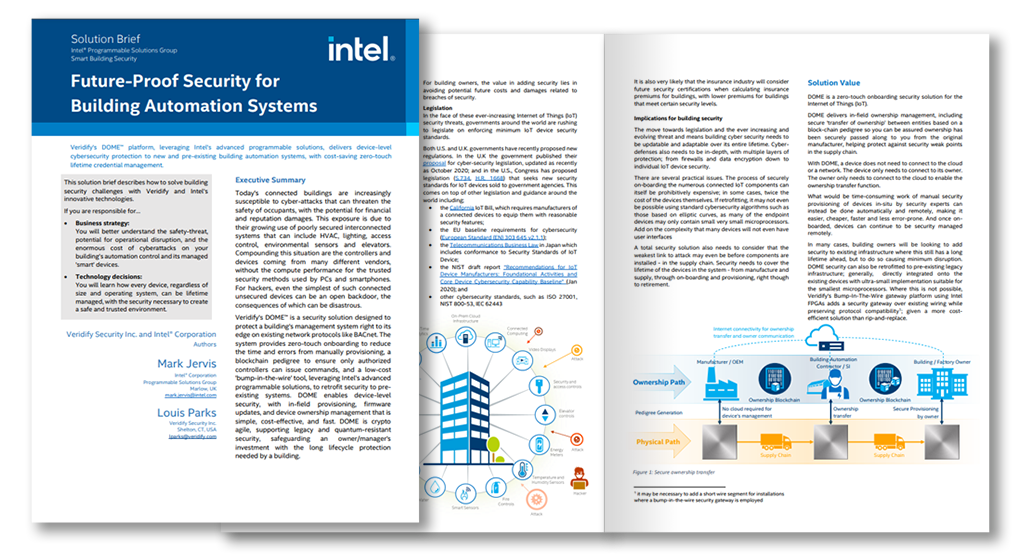 Looking for better understanding of how to future-proof cybersecurity for building automation systems and OT networks?
This Whitepaper is for you - especially if you are responsible for Business Strategy or making Technology Decisions for your organization.
Business strategy: You will better understand the cyber safety-threat, potential for operational disruption, and the enormous cost of cyberattacks on your building's automation control and its managed 'smart' devices.
Technology decisions: You will learn how every device, regardless of size and operating system, can be lifetime managed and cyber secure with a NIST-compliant Zero Trust framework.
Future-Proof Security for Building Automation Systems
As OT and IT networks merge, this increases the attack surface for data theft, ransomware, and operational disruption.  This whitepaper describes how to solve building security challenges with Veridify and Intel's innovative technologies.
Whitepaper Download
You will also receive a download link by email