IoT Security News – Heart Hacks, Semiconductor Sales, and Wearables
It has been another interesting few weeks for IoT security experts, embedded systems engineers, and semiconductor manufactures. We have seen increased security threats, improved semiconductor sales, and positive news about wearable device shipments. Let's review some of the more significant news items from the past several days.
FDA Recall: 465,000 Pacemakers Vulnerable to a Wireless Hack
A heart patient using a pacemaker must worry about a great many health threats. Stress, overexertion, poor sleeping patterns, and unhealthy foods are at the top of the list. But the US Food and Drug Administration's (FDA) recent recall of 465,000 Abbott pacemakers now has patients, as well as doctors and medical device makers, thinking about a new threat—hacking.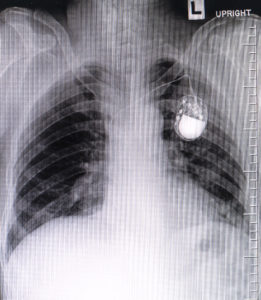 In late August, the FDA announced that Abbott's RF-enabled implantable pacemakers contain embedded devices that are vulnerable to wireless attack. While no exploits have been reported, it is feared that hackers could access the pacemaker and reprogram it to harm a patient.
The FDA issued the following statement on its website: "Many medical devices – including St. Jude Medical's implantable cardiac pacemakers – contain configurable embedded computer systems that can be vulnerable to cybersecurity intrusions and exploits. As medical devices become increasingly interconnected via the Internet, hospital networks, other medical devices, and smartphones, there is an increased risk of exploitation of cybersecurity vulnerabilities, some of which could affect how a medical device operates."
According to Abbott and the FDA, a fast three-minute firmware update can resolve the issue, which is good news for the hundreds of thousands of pacemaker users. But as all engineers and security experts know, a "patch" only solves a problem until the next exploit.
Standard for Quantum Computing Definitions
Unlike fields of research such as neuroscience and biochemistry, quantum computing lacks a consensus nomenclature that facilitates understanding and discussion. Engineers and computer scientists working on quantum computing-related projects often struggle to communicate their research to both their peers and the public. To address this problem, the IEEE Standards Association recently approved the IEEE P7130 – Standard for Quantum Computing Definitions project. Intended to help improve communication among professionals working on quantum computing projects, IEEE announced that the project will "define essential terms related to the physics of quantum computing including quantum tunneling, super position, quantum entanglement, as well as other related terms and terminology that will be updated as technological advances are made." Learn more
Analyst Firm Predicts Wearable Device Shipments to Hit 430 million by 2022
In a new report titled, "Wearable Device Market Forecasts," Tractica predicts that annual wearable device shipments will increase from 118 million units in 2016 to 430 million units in 2022. Leading the charge will be the usual suspects—smart watches and fitness trackers. One of Tractica's more interesting, although not surprising, findings was that wearable body sensors are poised to be the third largest device segment by 2022. Tractica anticipates that healthcare-related applications will drive such growth.
July 2017 Semiconductor Sales Up 24% from 2016
We have more good news for the semiconductor industry. According to the Semiconductor Industry Association (SIA), worldwide semiconductor sales in July 2017 ($33.6 billion) increased 24% from July 2016 ($27.1 billion). The SIA reported that the Americas market (36.1%) led the way followed by China (24.1%). Additional information is available on the SIA site.