DOME Building Automation and OT
The cybersecurity platform stops cyber attacks before they can happen and provides device-level protection for building automation, smart buildings, operational technology (OT) networks, and industrial IoT. Based on a , DOME makes it easy to retrofit cybersecurity to existing devices, and can be embedded into OEM devices and building controls. DOME Building Automation and OT Network Cybersecurity ...
Future-Proof Cybersecurity for
This video is part of a webinar on cybersecurity for Smart Buildings, Smart Cities, and Industrial IoT. This segment is the part specific to providing cyber protection for smart buildings, building automation, operational technology (OT) networks, and industrial IoT with by Veridify Security.DOME stops cyber attacks before they can happen and is based on a that provides protection to every device ...
Webinar – Making Buildings
The increased connectivity of Operational Technology (OT) networks is increasing the cyber attack surface for buildings as well as IT systems.  This webinar will review the different types of cybersecurity that can be deployed in both new and existing facilities, including Veridify's SaaS platform.Key Learnings: The type of cyber threats to Operational Technology (OT) networks The difference between ...
WEBINAR – Cybersecurity to
Cloud connectivity, smarter control devices, and high-performance networks are making buildings smarter and more efficient. From climate and lighting control, sensors and building access to operational elements like elevators, all components of buildings are now interconnected. To keep buildings safe and secure, it is critical to provide cybersecurity protection to building management systems. Powered ...
Codasip adds Veridify Secure Boot
Firmware authenticity verification enhances security of embedded systems Embedded World 2022 - Nuremberg, Germany – 22 June 2022 – Codasip, the leader in customizable RISC-V processor IP and processor design automation, today announced that quantum-resistant secure tools from Veridify Security Inc. are now available to support Codasip's RISC-V processors with a secure-boot function. Veridify's ...
Advantech, Veridify Security, Arrow
Help eliminate cyber vulnerabilities in Building Management Systems with a new solution from Arrow Electronics utilizing Veridify DOME™ cybersecurity solutions and Advantech hardware. Cincinnati, Ohio – June 14, 2022 – , a leading provider of industrial Internet of Things (IoT) and automation technology, and , a leader in IoT cybersecurity, have announced the release of an innovative ...
Veridify Introduces DOME™ Sentry,
Zero Trust Solution Retrofits to Protect Existing Building Automation Devices Shelton, CT (June 14, 2022) -- Veridify Security, the leading provider of cybersecurity solutions for Building Automation Systems and the Industrial IoT, announces the release of DOME™ Sentry, part of the company's DOME SaaS Cybersecurity Platform, along with a starter kit that immediately protects devices to the edge ...
Veridify Security Joins Distech
Shelton, CT (June 9, 2022) -- Veridify Security, the leading provider of cybersecurity solutions for the Industrial IoT and Building Automation networks, announced today that it has joined the Distech Controls' (DPP) to offer its solution. DOME, developed with Intel and AWS, provides cybersecurity for building automation systems that protects new and existing HVAC, smart lighting, access control, ...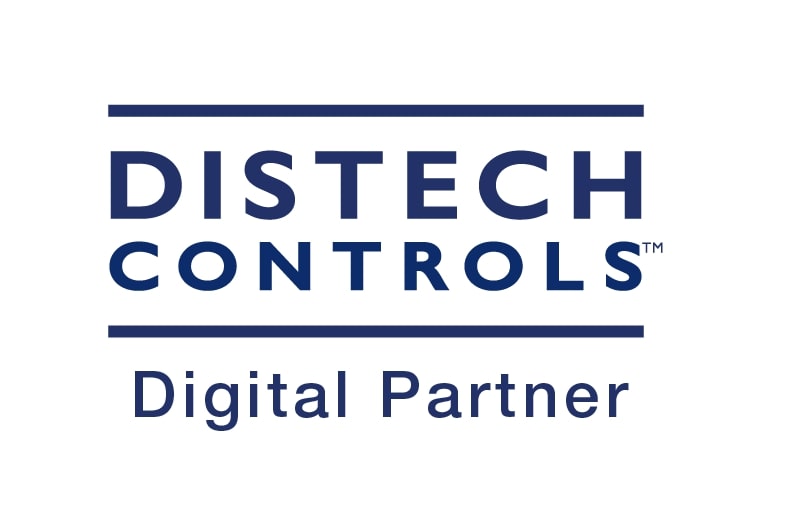 Realcomm / IBCon 2022 Event Preview
Veridify Security will be exhibiting at the joint event for Realcomm and IBcon in Orlando from June 14-16, 2022 in booth 711 within the Cybersecurity showcase.
- @ the intersection of Commercial and Corporate Real Estate, Technology, Automation and Innovation
– The Smart, Connected, High Performance Intelligent Building Conference
...

IoT Cybersecurity – CyberNews
Below is an excerpt from an interview by CyberNews with Veridify Security CEO Louis Parks related to IoT Cybersecurity.Because of the pandemic and the rapid digital transformation, IoT devices were left forgotten, becoming common targets for cyber felons as well.Small IoT devices and connected building systems can introduce unseen security issues. Consequently, many businesses are unaware of possible ...

Distech Controls | Connect 2022
Veridify Security will be attending and exhibiting at Distech Controls Connect 2022 to meet with systems integrators about cybersecurity for building automation systems. ...
Cyberattacks Shut Down Building
Source: FranckBoston via Alamy Stock Photo (linked from Dark Reading)An article from Dark Reading in December 2021 highlights a cyber attack in Germany which caused a lock out from hundreds of building automation devices."A building automation engineering firm experienced a nightmare scenario: It suddenly lost contact with hundreds of its building automation system (BAS) devices — light switches, ...