Linley Fall Processor Conference 2018
SecureRF is a Gold sponsor of the Linley Fall Processor Conference which will be held on October 31 – November 1, 2018 at the Hyatt Regency Hotel, Santa Clara, CA. This two-day, single-track conference features technical presentations addressing processors for communications, IoT, servers, and advanced automotive systems. 
Come see why Linley analysts named SecureRF "Best Technology" in 2017! SecureRF will be on-hand to demonstrate the significant performance advantages our security methods deliver over ECDSA / ECDH on both SiFive's HiFive RISC-V processor and Arm's Cortex-M23 processor.
Read this edition of The Linley Group's Microprocessor Report, SecureRF Locks Up the Keys, for a deep dive on SecureRF's authentication and identification methods for low-resource processors.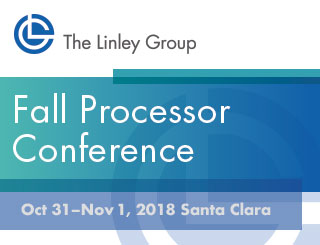 Contact us to arrange to meet with the SecureRF team at the Linley Fall Processor Conference.