IoT Security Update: January 2020
Veridify Security (formerly SecureRF) News
2019 was an eventful year filled with progress for our company. On December 4, 2019, SecureRF became Veridify Security, a name that better reflects our company's expanding role in security for the IoT, automotive, smart building, device management, and secure supply chain markets.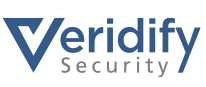 In describing the name change, Veridify CEO Louis Parks commented, "We see rebranding to Veridify as a natural next step in the evolution of our company, and we are excited to continue our mission of providing the security tools and platforms for connecting and managing the widest range of low-resource processors in the IoT." View our press release for full details.
Another important milestone for our company was the unveiling of DOME™, our new Device Ownership Management and Enrollment solution, at Arm TechCon in October. Since the announcement, we've demonstrated the power and scalability of DOME running on the Renesas RA6 MCU (Arm Cortex), STMicroelectronics ST32M MCU (Arm Cortex), Intel MAX 10 FPGA, and a Microchip PolarFire SoC emulator (RISC-V).
Our team started the new year supporting several exciting partner and industry events. At this year's Consumer Electronics Show (CES), the world's largest gathering for technology and innovation, Veridify was featured in not one, but three partner booths! Our solutions on exhibit at CES included DOME, and a performance demonstration both running on the Renesas RA 32-bit MCU with Arm's Cortex-M core, an automotive security demo with STMicroelectronics Chorus automotive processor (ISO 26262 ASIL D certified) and ARM-based SensorTile, and a future-proof BLE solution for the ON Semiconductor RSL10, an ultra-low-power, multi-protocol, and Bluetooth 5 certified SoC. We were also proud to join Renesas and MistyWest in hosting Founders and Friends, an annual CES invite-only event series intended to foster meaningful connection and collaborative synergy among attendees.
We are in the final stages of planning our exhibit at Embedded World in Nuremberg, Germany, in February. If you will be at the show, please plan to stop by our exhibit in booth 4-458.  To arrange a meeting with a Veridify Security expert at Embedded World, contact us here.
Veridify Security Awarded exida's 2019 Safety and Cyber Award
We are proud that our IoT Embedded SDK was named the 2019 Safety and Cyber award winner for the software category by exida, a leader in functional safety and cybersecurity certification. The award honors the most outstanding functional cybersecurity products and processes certified by exida in cybersecurity categories such as embedded devices, network devices, software, host device, system, product development and systems integration. The award was presented by exida's Jonathan Moore to Veridify CEO, Louis Parks at this year's Consumer Electronics Show in Las Vegas.
In describing the Safety and Cyber awards, exida principal partner, Dr. William Goble said, "We are thrilled with the quality of products that were submitted for this year's awards. This made for a very difficult decision process, but we are confident that the chosen products best exemplify innovation and novelty. Congratulations to this year's recipients."
We thank the entire exida team for this recognition and congratulate the other 2019 winners: Control Instruments, Honeywell, Cisco, and Emerson.
Learn more about exida and see full list of 2019 award winners here.
Industry News
Recent news articles show that IoT security continues to be a major industry concern, with new threats emerging every day. The threats cut across industries and markets and will take continued industry collaboration and innovation to develop solutions to address these threats.
Security is a Glaring, Moving Target for IoT
In this article SDxCentral Editor Matt Kapko describes security as a limiting factor for IoT expansion. Kapko quotes Bill Curtis, resident analyst at Moor Insights & Strategy, who said, "Security is one of the biggest factors limiting IoT expansion. The bottom line, is that IoT security has to be built-in, not added on."
The article goes on to explain how 5G is going to compound the problem because it will facilitate the connection of billions more devices, some of which are rudimentary or not consistently managed. Read the full article here.
Learning from Healthcare's IoT Security Strategy
This article, from Mike Nelson at Security Boulevard, describes healthcare as being at the top of the list of industries at risk of cyberattacks. He describes three best practices adopted by the healthcare industry that can be leveraged by any industry to strengthen their IoT security strategy. Read the article here.

2020 is When Cybersecurity Gets Even Weirder, So Get Ready
In this ZDNet article, Steve Ranger outlines how, over the next few years, we should expect a new range of security threats that will require a new set of skills and alliances. He also notes how the continued expansion of the IoT will increase the number of devices and applications that security tools will need to protect. Read the full article here.
A Trillion Security Risks
Yuri Nagano writes in Semiconductor Engineering Magazine how the explosive growth of IoT devices significantly raises the threat level. He describes that it is clear for IoT security that it is not just the single device that will need security but rather security will need to address everything that is connected to an IoT device. Read the full article here.
Embedded World, February 25-27, Nuremberg, Germany:
Join us in Booth #4-458 at Embedded World, where we will show how Veridify's security methods are fast, small, and ideal for low resource processors and how we can provide your processors and devices lifetime security management.
Contact us to arrange to meet with the Veridify team or follow along here: @Veridify and #embeddedworld.
##
IoT Security Update: January 2020