Women in Tech: Iris Anshel (Chief Scientist, SecureRF)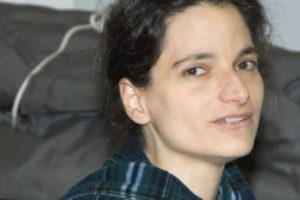 Iris Anshel, Chief Scientist at SecureRF, is featured in EE Times's "Women in Tech: 25 Profiles in Persistence." She was interviewed along with 24 other women in tech—including scientists, engineers, and executives—from companies such as Qualcomm, STMicroelectronics, and Texas Instruments.
In the interview, Anshel talks about using her background in combinatorial group theory to develop cryptographic primitives and protocols and the need to "nurture talent from all groups of people who are underrepresented in the STEM fields."
Louis Parks, CEO at SecureRF, said: "Iris brings something more important than a very deep understanding of the mathematical foundation of the asymmetric security protocols we support. She generates a creative element, powered by a relentless nature to deliver, that has led to many of the solutions that we now market. As our chief scientist, she demonstrates every day that making a difference is not about being a man or a woman; rather, it is about being capable."
Read the entire interview.