Most online 2017 holiday gift guides have one thing in common: IoT gadgets. Wi-Fi video doorbells, wearable health monitors, phone-controlled toy robots, and "smart" ovens are just a few of the thousands of Internet-connected products being offered this holiday season. Such gifts might seem like safe products to give or receive, but reports about recent IoT hacks have shown us that most, if not all, Internet-connected devices are potential targets for hackers.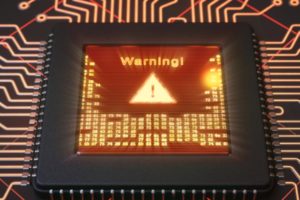 A few notable 2017 security hacks, breaches, and threats:
As you will notice by reading through the articles we posted, too many of today's IoT devices were designed with limited or no security, making those devices vulnerable. But with more reported hacks comes more visibility and urgency to address the security challenges of the IoT. We certainly see more and more seriousness on the part of IoT device manufacturers to plug security gaps and expect IoT device manufacturers to do more to secure their devices against hacks. In the meantime, there are some practical steps consumers can take to improve security and privacy:
Determine if your personal and/or financial information has already been exposed to hackers.
Use strong passwords for your IoT devices and accounts.
Use secure Internet connections.
Regularly read IoT news (e.g., SecureRF newsletter) and threat report sites (e.g., Kaspersky Cyberthreat Map and CheckPoint Threat Map) to keep informed.
Buy IoT devices from reputable manufacturers.
Ensure each of your IoT device's firmware is up to date.
Check and adjust each of your IoT device's default settings.
Many security experts suggest disabling Universal Plug and Play (UPnP).
Wishing all of our readers a safe, secure and happy holiday season.