Intel Solutions Brief: Future-Proof Security for Building Automation Systems
DOME: Address Security in Already Installed Devices
DOME™ Secures Every Device in a Building and Creates a Trusted Environment
DOME secures thousands of connected devices, from thermostats and lighting systems, to air handlers and parking access controls often found in a factory, commercial office, or multi-building campus. It cost-effectively ensures every device in your facility can be installed and managed with the security necessary to create a safe and trusted environment.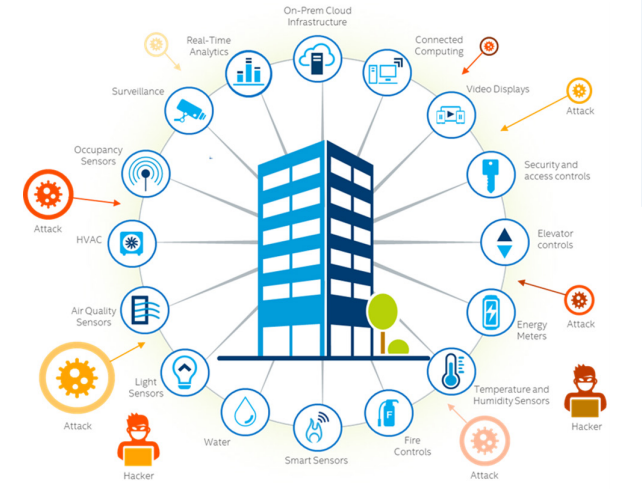 Key Benefits of DOME for Building Automation

Secure zero-touch provisioning of data and configuration settings in the field
Provides sensor the ability to quickly authenticate their owner with no cloud or third-party
Each device pedigree captured in a blockchain
Ability to transfer ownership of a device an unlimited number of times
Supports legacy and quantum-resistant methods
DOME Client deployable as software with support for ultra-low-resource processors
Markets:

Commercial Buildings and Real Estate
Schools and Educational Facilities
Manufacturing Facilities
Hospitals
Retail
Cyberattacks Cost Time and Money
Attack on Class-A Office Building BMS and damage to equipment costs $325K
60% of building system devices knocked offline from internal IT connection, with an estimated repair cost of $1.25M for the 2,000+ hours to restore, and taking over 15 days to re-verify.
47% of surveyed buildings had open connections to the Internet, creating significant security exposure for their OT networks
Source: Intelligent Buildings
Easy to Get Started
It is easy to manage your building's security with our hosted platform, DOME-enabled devices, and retrofit solutions that can be cost[1]effectively integrated with your current Building Automation system. To learn more, contact us at info@veridify.com.