IoT Security Update: June 2019
News

SecureRF Security Library Receives ISO 26262 Automotive Safety Certification
We are excited to announce we have achieved ISO 26262 certification for our development methods used to deliver its advanced automotive security solutions. These methods, used to develop SecureRF's quantum-resistant security tools, ensure the highest levels of quality for protecting the growing number of processors now found in today's vehicles. Our software development methods conform with the strictest requirements, receiving an Automotive Safety Integrity Level (ASIL) "D," the highest classification for safety-critical processes from exida, the leading global certification company. With this accreditation, SecureRF's solutions are ready for immediate use within the electronic systems of a vehicle.
Read our recent press release here.

Bay Area RISC-V Meetup and Panel Discussion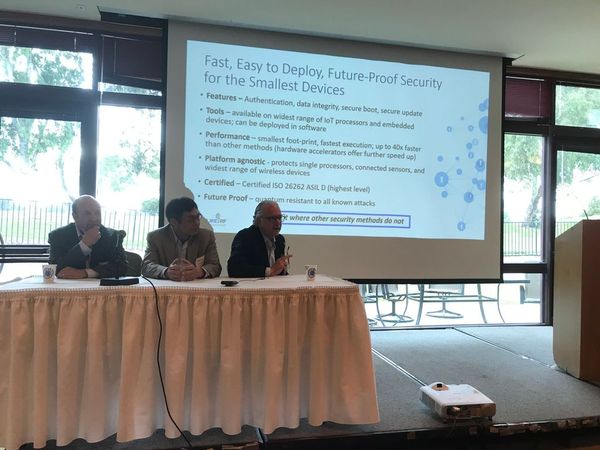 On May 21st, along with Andes and Imperas, SecureRF hosted a security-focused meeting of the Bay Area RISC-V meetup group. The event, at David's Restaurant in Santa Clara, featured great networking, lively discussion and light refreshments. Additionally, our CEO, Louis Parks, participated on a panel held during the meetup. The panel was moderated by Mike Demler of the Linley Group on the topic of RISC-V: Delivering Open and Secure Solutions.
Check out more photos from the event: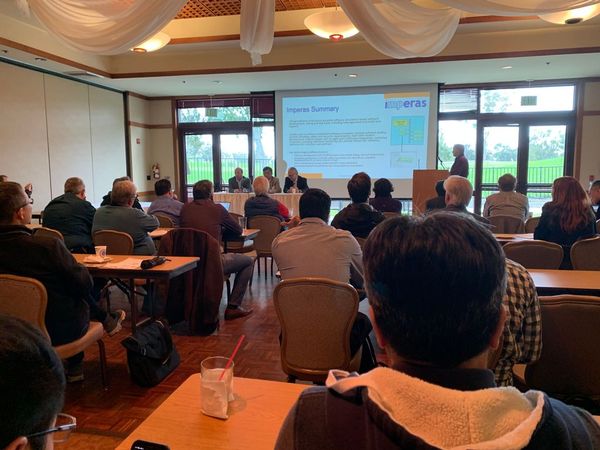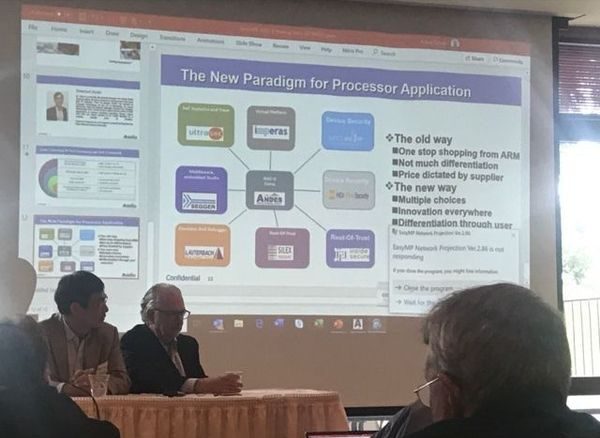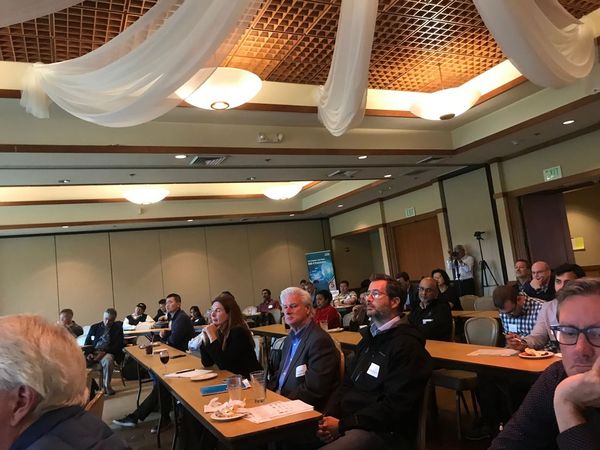 SecureRF Ask the IoT Experts Webinar Series: Designing and Deploying Secure RISC-V Solutions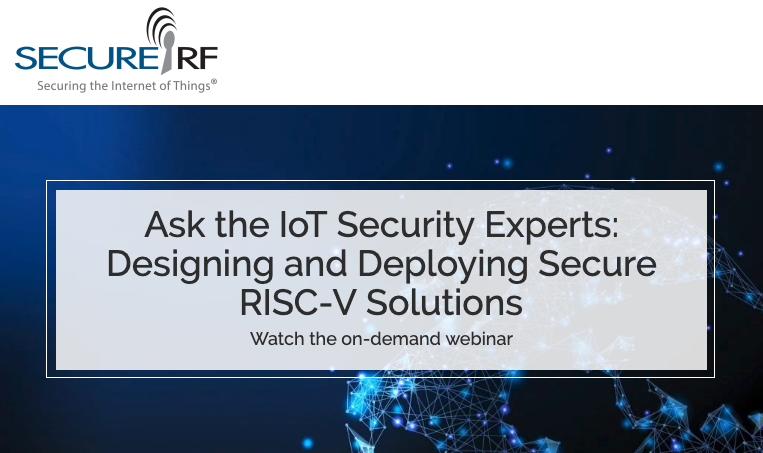 On May 30th, we hosted the second webinar in our Ask the IoT Security Experts series. For this session, the team was joined by David Lee, from our partner SiFive, and we discussed Designing and Deploying Secure RISC-V Solutions. The webinar covered several interesting topics including opportunities made possible by SiFive's RISC-V processors and development platform, why effective security is difficult to implement on many IoT devices, how we have partnered with SiFive to address this challenge, much more. If you missed this webinar, no worries! You can view a 
replay of the webinar
.
Partner Spotlight: SiFive
SecureRF is a proud member of the SiFive DesignShare program. This partnership offers companies interested in benefiting from the RISC-V architecture an easy, low-cost and quick integration road map to implement SecureRF's fast, small-footprint, low-energy and quantum-resistant security solutions. SecureRF provides authentication, identification and data protection protocols delivering critical processor-to-processor protection and on-processor solutions like secure boot and in-field secure firmware updates. To support this partnership, SecureRF is offering free software development kits and consulting services to all SiFive customers. Read more on our partnership with SiFIve here: https://veridify.com/sifive
Coming Events
ETSI Security Week 2019
, June 17-21, Sophia Antipolis, France: SecureRF CEO Louis Parks will be giving a presentation on "Challenges in securing the IoT in a Post Quantum World" at the ETSI Security Week event. Come see Louis' presentation as part of the 
Cyber Security & Dynamic Nature of Technology, Networks and Society
 thread on June 20-21.
Contact us to arrange to meet with the SecureRF team at ETSI Security Week.
GSA Silicon Summit Exhibition 2019, June 18, 2019, Santa Clara, California: SecureRF is a GSA member and will be exhibiting at the exhibition taking place June 18th at the Hyatt Regency in Santa Clara, CA. GSA's Silicon Summit is the ultimate annual technology and business conference that brings together more than 250 semiconductor executives from leading companies in the expanded semiconductor ecosystem for a full day of discussion and thought exchange. The Silicon Summit's mission is to provide insights on trends, key issues, opportunities, and promote innovation, collaboration and the advancement of technology in many markets, with the ultimate goal of growing and strengthening our industry.
Contact us to arrange to meet with the SecureRF team, or simply stop by Booth #9 and see us at the GSA Silicon Summit 2019.